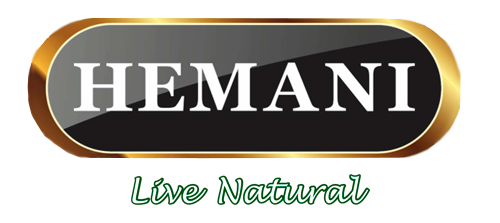 Hemani Group is a company established in 1949 in Karachi, Pakistan under the name of M. Hussain Esmail & Co. Since then the company has progressed not only locally, but has also won international acclaim. The core company business of Hemani is the production of herbal and medicinal preparations and products distributed worldwide. At present the company headquaters are in Dubai in United Arab Emirates, a country of greater stability and accessability.

The production of herbal products is done in a most natural way to the benefit of consumers with a high level of quality control in order to create superior products indespensible for a healthy life style. The products have already earned enormous market reputation within North African Countries, and a growing reputation in the region of Near East, Northern and Western Asia. The product assortment contains herbal teas, essential herbal oils, skincare products, hair products, herbal soaps, creams, ointments and other cosmetics. For the Balkan market the general representative and distributer is ES KOMERC ltd. Prijepolje, in whose stores you will be able to find our products. The products are a 100% natural and aid in the preservation of your health and beauty.
Portfolio
COSMETICS (hair and skin)
HEMANI GROUP offers 73 kinds of herbal oils, many of which are exotic.
They are extracted from high quality herbs through the use of the latest technologies, because of which they have been awarded the highest quality awards, best exporter and best brand for the years 2006, 2007, 2009.
Every year they participate in the famous food fair in Dubai, GULF FOOD. Their logo is live natural.